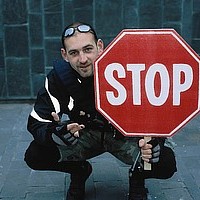 AMERICAN & ROYALL OUTDOOR WOOD STOVES
AMERICAN ROYAL 7300 SEE LINK ON LEFT OTHER PRODUCTS

BOILER PLATE STEEL

$6499.00

ROYALL 7400 SEE LINK ON LEFT UNDER OTHER PRODUCTS

BOILER PLATE STEEL $7999.00

AMERICAN ROYAL OUTDOOR WOOD BOILER 7250

$6999.00

2-4000SQFT FIRE BOX SQUARE 30"WX33"HX42"L WEIGHT 1500LBS 150 GALLONS BODY SPECS W49"XL70.5"XH85" WITH LEGS & DOOR 20"X20"

7300 AMERICAN BOILER PLATE $6495.00

AMERICAN ROYAL OUTDOOR WOOD BOILER 7450

$7999.00

6-8000SQFT FIRE BOX SQUARE 36"WX45"HX60"L WEIGHT 2500LBS, WATER 300 GALLONS. DOOR 20"X24" BODY H57"XL97"XH93" WITH LEGS

7400 AMERICAN BOILER PLATE $7999.00

AMERICAN MODEL 100

SEE LINK FOR AMERICAN WOOD STOVE ON LEFT

409 stainless steel

$6999.00

AMERICAN MODEL 200

SEE LINK ON LEFT

409 STAINLESS STEEL $7999.00

AMERICAN MODEL 300 SEE LINK ON LEFT AMERICAN WOOD

409 STAINLESS STEEL $12999.00
DESCRIPTIONS
OUTDOOR WOOD STOVES Constructed with a stainless steel OR MILD STEL fire box and water jacket.
OPTIONAL Insulated chimney stacks are constructed of a high quality polished stainless steel. THIS LOWERS SMOKE IN THE OUTDOOR WOOD BOILER. OUTDOOR WOOD FURNACE MODELS 7250 & 7450
All 7250 and 7450 OUTDOOR WOOD STOVES
Made from BOILER PLATE steel has a special rear air injection system.
This system not only burns green wood but gives our OUTDOOR WOOD BOILER the quickest heat recovery time.
All AMERICAN ROYAL OUTDOOR WOOD BOILER stoves made with BOILER PLATE stainless steal are available with REAR air injection systems.These units can burn a mixture of dry and green wood.
THE ALL NEW AMERICAN LINE IS A ROUND FIRE BOX DESIGN WITH A UNIQUE SHAKER GRATING SYSTEM AND ASH PAN. THIS UNIT IS MADE FROM 1/4 INCH BOILER PLATE STEEL.
THE MODEL AMERICAN MODEL 100-300 SERIES IS MADE OF 409 STAINLESS STEEL. THIS OUTDOOR WOOD FURNACE HAS A ROUND FIREBOX WITH SMOKE BYPASS SYSTEM. THIS OUTDOOR WOOD FURNACE HAS A 25 YEAR WARRANTY.
Warranty and Shipping
CALL FOR SHIPPING QUOTES AS WE DELIVER ALL OUTDOOR WOOD FURANCE WORLD WIDE.
STAINLESS STEEL OUTDOOR WOOD STOVES COME WITH A 25 YR WARRANTY
BOILER PLATE STOVE HAVE A 20 YEAR WARRANTY
OUTDOOR WOOD FURNACES FROM 409 STAINLESS STEEL COME WITH A 25 YEAR WARRANTY
BOILER PLATE STEEL OUTDOOR WOOD STOVES COME WITH A 20 YR WARRANTY